Steven Whitaker is located in the historic town of Perry, Missouri, where he is experienced in land, estate, and real estate auctions. Also, lists and sells real estate as a real estate broker.
Whitaker Auction and Real Estate
100 E Martin St.
Perry, MO 64362
Whitaker,Auction Bulding
6500 sq.ft. heated building.

100 east Martin street,Perry,Mo.

573-248-6015


Contact us at 573-248-6015

E-mail-whitakerfaye@yahoo.com​​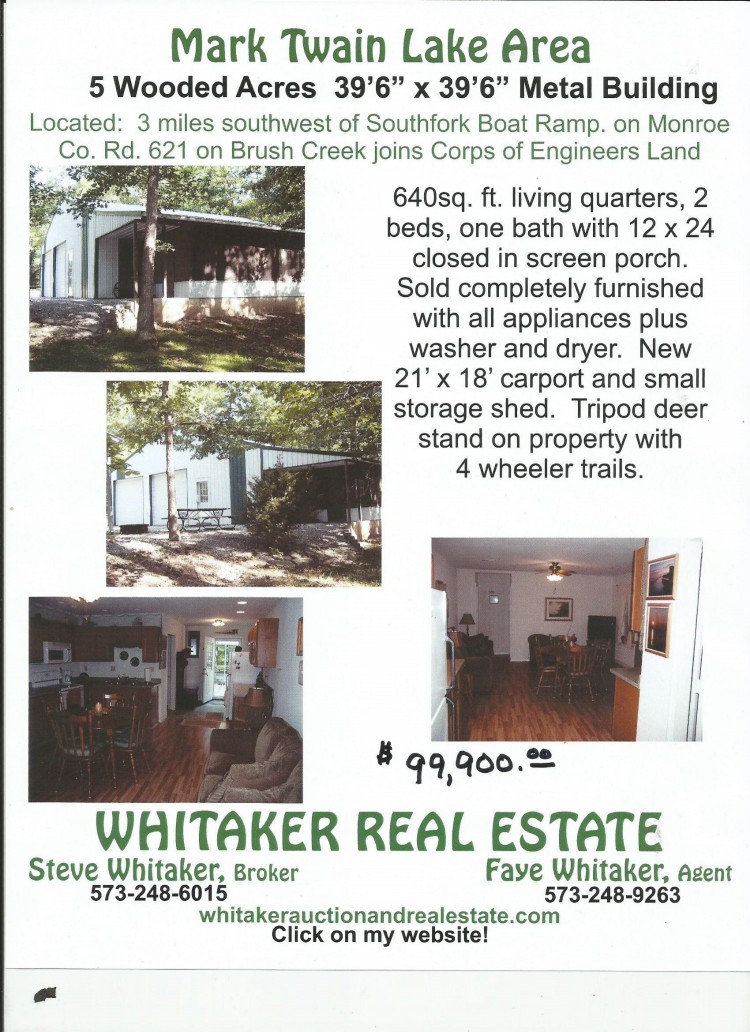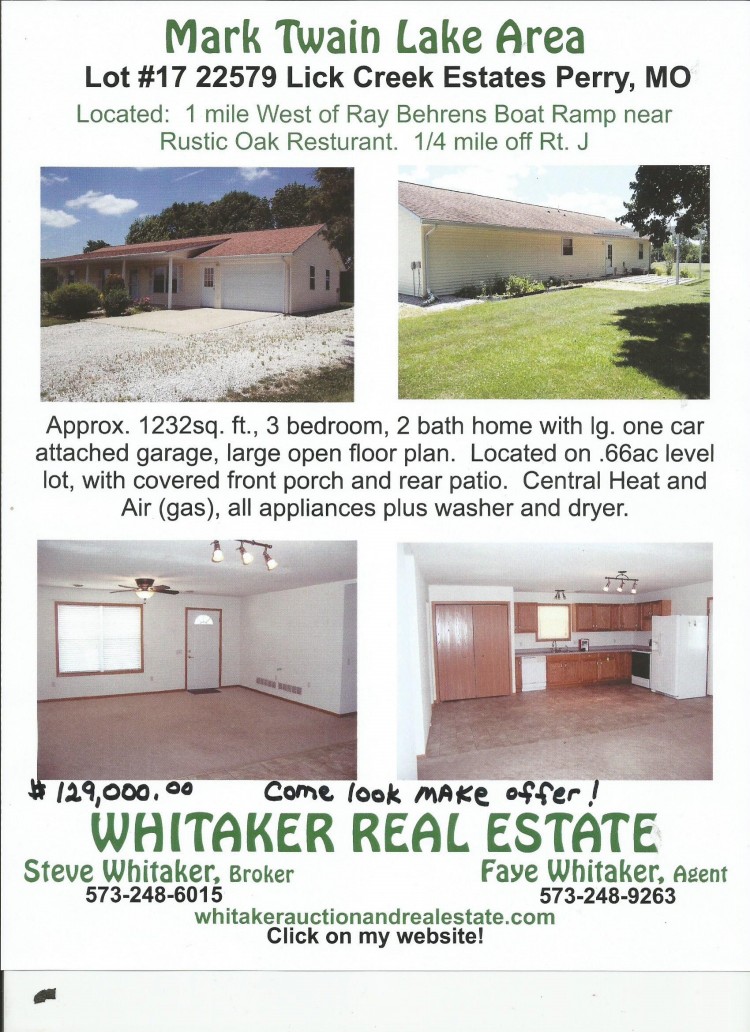 NOTICE: PRICE REDUCED TO
$124:900 Open House Sat,July 8th,
3;p.m.until 6:p.m.
Come look,Make an offer !​​​​​